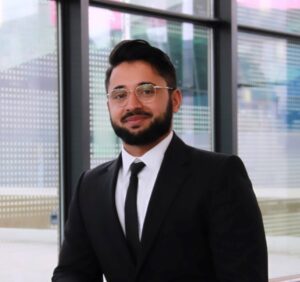 Dr. Sanjar Sayar is a lecturer at the Chair of Corporate Governance and Auditing. He teaches the course on the specialization program "Practice of Corporate Governance" in the summer semester.
Dr. Sayar is an assistant manager at KPMG AG Wirtschaftsprüfungsgesellschaft in Frankfurt for Financial Service and is involved in various audit projects regarding AML compliance as well as consulting projects regarding System of Governance (SoG). AML projects consider transaction monitoring, AML-organization, internal control systems as well as control measures of the AML officer. He accompanied various audits and BaFin special audits, among others at global universal banks (AFC), investment intermediaries, factoring banks as well as payment service providers. In the context of SoG, he was responsible for the implementation and monitoring of the governance system of local units of globally operating groups regarding structural organizational requirements. His additional qualifications as Compliance Officer (Univ.) as well as ESG Expert (Univ.) complete his profile in the field of Corporate Governance.
Dr. Sayar received his doctorate from the Technical University of Darmstadt in the field of accounting, controlling and auditing. Within the scope of his research work, he dealt with the design, assuring and certification of as well as the reporting on compliance management systems. As a research assistant he was responsible for the supervision of courses as well as for theses and seminars.
Dr. Sayar holds a Bachelor of Science and a Master of Science degree in industrial engineering from the Technical University of Kaiserslautern.