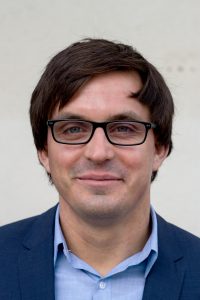 Studies in Economics (2007-2010, B.Sc.) at University of Trier and (2010-2013, M.Sc.) at the University of Bonn and Louisiana State University specialized in Econometrics, Behavioral Economics and Applied Microeconomics. Internships in Consultancies and in the German Trade Agency abroad. Student research assistant at the Chair of Public Finance (2009-2010), Chair of Environmental and Communal Economics (2010) and at the German Research Foundation (DFG, 2011). Since June 2013 research associate at the Chair of Corporate Governance and since September 2013 PhD candidate at GSEFM (Frankfurt).
Teaching:
Exercises: Empirical Corporate Governance (M.Sc.)
Exercises: Empirical Research Methods (M.Sc.)
Bachelor Seminar Corporate Governance
Bachelor's Thesis
Master Seminar Corporate Governance
Master's Thesis
Research Focus:
Corporate Governance (Proxy Advisor, Corporate Social Responsibility, Social Responsible Investment)
Behavioral Economics
Public Policy
Inequality
Conferences:
International Symposium Economics of Conflict; Musquat, Oman, March 2015.
1st EDEM Workshop on Experimental Economics, Development and Conflict; Den Haag,
Niederlande, July 2015.
Research Workshop on Experimental Research in Accounting, Auditing and Corporate
Governance; Mainz, July 2015.
First Lecture on the Economics of Organizations and Human Ressources (LEOH); Bad
Homburg, September 2015.
Contact:
E-Mail: mario.scharfbillig@uni-mainz.de
Tel.: +49(0)6131-39 22918
Room: 02-141 (Old ReWi)
Visiting Hours: Thursday, 4 - 5 pm (upon prior appointment)